Empowering business students to solve
the challenges of tomorrow
Ekonomernas Dagar is the biggest project arranged by Föreningen Ekonomerna.
The fair hosts approximately 70 exhibiting companies and 3 000 visitors every year. Together, we create a place for students and companies to meet and interact with each other, followed by a traditional Banquet for all participants involved.
The project is composed of 4 Pre-events leading up to our main event, which is amongst the largest Career Fairs for Business & Economics students in Sweden. This involves over 100 students and will take place for the 43rd time in November 2023.
Since Ekonomernas Dagar first began, EY has been our Co-Organizer, and provides us with invaluable information regarding the needs of the corporate world.
During the year we recruit project leaders, managers, associates, and co-workers.
If you would like more information about how to get involved, please contact us at: coordinator@ekonomernasdagar.com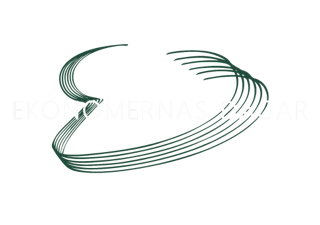 Föreningen Ekonomerna has come a long way from its humble beginnings back in 1965, when it was founded by a group of friends on a trip to Prague. Originally a small association, mainly focused on creating a social student spirit among economics students, today, it offers a range of complementary events and services to the students of Stockholm Business School.
In 2023, we celebrate our 58th anniversary, and the journey the Student Union has made during those years.
"I find students today to be more ambitious than ever. They look for challenges wherever they can find them, to be as prepared as possible when entering the labour market. In that pursuit, Föreningen Ekonomernas has throughout its existence served an important role in offering those possibilities, as well as giving students a forum for personal development. I believe that students who engage with the student life and who understand the value in complementing their academic studies end up giving themselves the best possible chances at a future, successful career." says Alexander Riese, President of Föreningen Ekonomerna, 19/20.
As always, the celebration will continue throughout the year, culminating in the annual Spring Ball. This will be an occasion bringing together both current and former members and partners of the Association, as well as highly esteemed profiles from the University and Business World.
Celebrating the Union's accomplishments and the people who helped it make that journey.