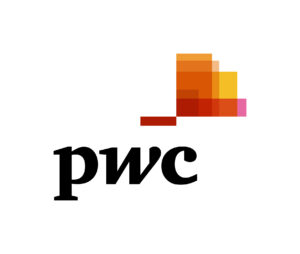 Svenska (English below)
PwC Sverige är marknadsledande inom revision samt skatte- och affärsrådgivning, med 2 800 medarbetare och 34 kontor runt om i landet. Vårt syfte är att skapa förtroende i samhället och lösa viktiga problem. Våra 45 000 kunder är såväl globala som svenska företag och organisationer i alla storlekar samt verksamheter inom den offentliga sektorn. Vi vägleder våra kunder och hjälper dem att uppnå sina mål, oavsett vilken fas deras verksamhet befinner sig i.
PwC Sverige drivs som en självständig och oberoende juridisk enhet. Vi ingår i det globala nätverket PwC, som har 250 000 medarbetare i 158 länder. Det ger oss möjlighet att dela kunskaper och erfarenheter globalt och tillsammans utveckla hållbara lösningar för våra kunder.
English PwC Sweden is the market leader within auditing, tax and advisory services, with 2,800 people at 34 offices throughout the country. Our purpose is to build trust in society and solve important problems. Our 45,000 clients are comprised of both global and Swedish companies and organisations of all sizes, and public sector entities. We provide guidance to our clients and assist them in achieving their goals, regardless of their stage of development.
PwC Sweden operates as a separate and independent legal entity. We are a member of the PwC global network which has 250,000 people in 158 countries. This gives us the possibility of sharing knowledge and experience on a global basis in developing sustainable solutions for our clients.
– Vad vi söker för studenter: 
Revision, finans, management, IT